Hello Everyone,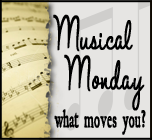 This is my brother Ray. This is always a hard week for me and my family. On July 26, 1988 my brother was in a car accident. He was in a coma for a week and then he died on August 1. Although he is in our hearts and our minds all year long this week always brings back the emotions of that week. It has taken me all day to even post this. He was 17.
I found the video below on You Tube. I loved it and wanted to share it with you. It is performed by Alan Williams and was written by his mother. It's called 'In My Heart'.

Please forgive such a sad song and sad post but this is what is moving me today. Also, little Stellan is in need of prayer again. I need to also tell you about Abby, her story is here, her and her family really need our prayers today too. Until next time
Have a blessed day!